Land Rover Tire Center in Louisville, KY
Welcome to Land Rover Louisville's Tire Center
The tires on your Land Rover play an important role in determining the type of gas mileage your vehicle receives, keeping components safe during inclement weather and how your vehicle handles everyday driving. Practicing proper tire maintenance is not only a simple way to keep you safe on the road, but also saves you money in the long run.
Here are a few helpful tips for getting the most out of your tires on your Land Rover:
Proper tire wear
Good driving habits
Correct tire inflation pressure
Regular tire condition inspection
Do My Tires Need Replaced?
Factors such as your driving habits and your vehicle's alignment determine how your tires wear. Performing the "The Penny Test" is a simple way to see the condition of your tires.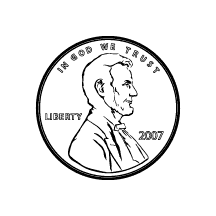 The Penny Test
Get a penny and place it between the tread of your tire with Lincoln's head facing downwards.
In this step, you're looking to see if the top of Lincoln's head is visible between the treads. For best results, perform this test in multiple areas of the tire. Also pay close attention to possible rips, punctures or other damage to the tire.
If you can see Lincoln's entire head, there's a good chance it's time for new tires. A visible head means the remaining tread is too low to provide grip, proper performance and stability.
Why Shop Tires at Land Rover Louisville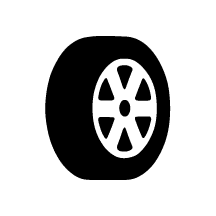 No one knows how to care for your Land Rover better than our Land Rover Certified Technicians. Our Tire Center carries the factory recommended replacement tires designed to maximize performance for your Land Rover. Rest easy knowing the tires selected for your Land Rover will provide superior handling, tread life, stability and an exceptional driving experience.
Wheel Alignment
Driving over uneven or poorly maintained roads can affect your vehicle's wheel alignment. It's common that misalignment can lead to uneven tire wear along with worsened handling and fuel consumption. If you think your Land Rover needs an alignment, our certified technicians will gladly check alignment with our precision equipment and make adjustments if necessary.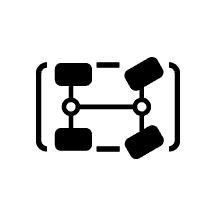 Below are a few common indicators of an alignment issue:
Uneven or rapid tire wear
Squealing tires
Your vehicle begins to pull to the left or right during normal driving
An off-center steering wheel while driving in a straight line